Midnight Marquee's Classic Horror Movie Scrapbook, 1930s, Vol. 1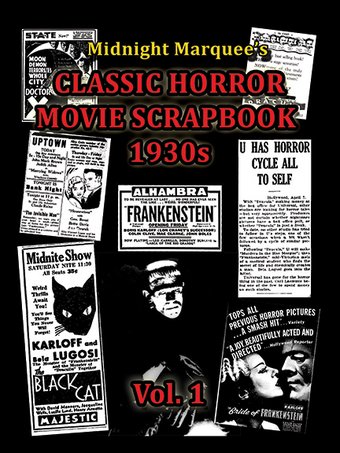 Out of Print:
Future availability is unknown
Paperback Book Details
268 Pages, Paperback
Released: June 10, 2017
Originally Released: 2017
Publisher: Midnight Marquee Press, Inc.
Authors:
Entertainment Reviews:
Description by OLDIES.com:
Classic horror movie fans are familiar with the classic movie posters and images from the 1930s Golden Age of Horror, but this book of graphics includes articles, images and rare photos that will be appreciated and enjoyed by any movie fan.
Product Info
ISBN: 9781936168743
International Shipping: 2 items