The Burning Sea (Blu-ray)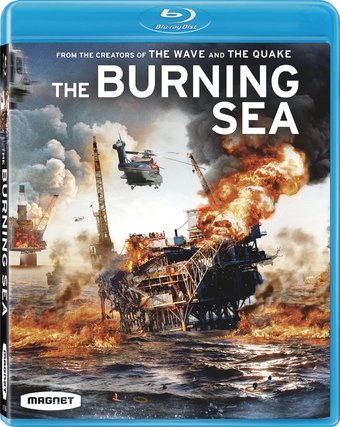 SUPER SAVINGS:
$

22

.40 Limited Time Only
List Price:
$29.98
You Save:
$7.58 (25% Off)
Available:
Usually ships in 2-4 business days
Blu-ray Disc Features:
Released: May 24, 2022
Originally Released: 2021
Label: Magnolia Home Ent
Encoding: Region [unknown]
Entertainment Reviews:
Product Description:
The 2021 disaster epic from John Andreas Andersen tells the story of an environmental apocalypse threatening countless lives. After discovering a large oil field in the North Sea, the Norwegian government approves a lucrative offshore drilling project. Decades later, the long-term environmental side effects begin to show as the ocean floor cracks open, leading to the collapse of an oil rig. Sofia leads a submarine rescue mission to evacuate the rig and search for missing workers. When her partner Stian gets trapped at the bottom of the ocean, Sofia embarks on a diving journey to save him.
Keywords:
Similar Products
Formats:
Genres:

Product Info
UPC: 876964017602
Shipping Weight: 0.14/lbs (approx)
International Shipping: 1 item