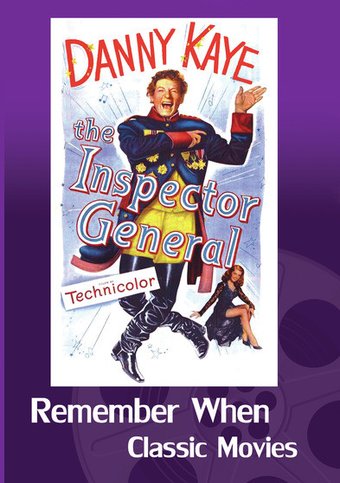 Price:
$

11

.30
You Save:
$0.19 (2% Off)
Available:
Usually ships in 5-7 business days
Also released as:
DVD Features:
Released: April 20, 2021
Originally Released: 1949
Label: Digicom TV
Encoding: Region 0 (Worldwide)
Performers, Cast and Crew:
Entertainment Reviews:
Rating: 3/5 -- If you can stand Kaye (oh for a tranquilizer gun!), this one's not bad.
Mountain Xpress (Asheville, NC)
Rating: 4/5 -- Danny Kaye has some hilarious moments.
Sharper cutting could have made it a delight; it's still passable entertainment.
Full Review
Product Description:
When a town clown (Danny Kaye) is forced to impersonate a visiting inspector general, he soon becomes the target for murder and mayhem. This charming musical, based on the play REVIZOR by Russian dramatist Nikolai Gogol, features the inimitable comic jester Danny Kaye, and talented stars such as Barbara Bates and Alan Hale.
Keywords:
Similar Products
Formats:
Genres:
Product Info
UPC: 191091599921
Shipping Weight: 0.25/lbs (approx)
International Shipping: 1 item