Astonishing X-Men: Dangerous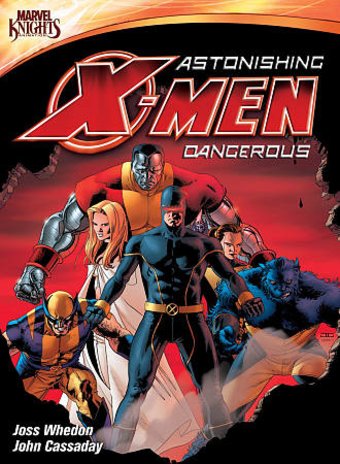 Out of Print:
Future availability is unknown
DVD Features:
Rated: Not Rated
Run Time: 1 hours, 20 minutes
Video: Color
Released: April 10, 2012
Originally Released: 2015
Label: Shout Factory
Encoding: Region 1 (USA & Canada)
Aspect Ratio: Widescreen
Audio:
Performers, Cast and Crew:
Entertainment Reviews:
Product Description:
The Astonishing X-Men saga continues in this epic sci-fi adventure from Shout! Factory and Marvel Knights Animation. When a student at the Xavier Institute perishes under tragic circumstances, all evidence indicates that a traitor has gained access to the mansion. It's an enemy who always seems to be one step ahead of the X-Men, and knows their vulnerabilities. Most terrifying of all, however, is its motivation - it simply seeks to destroy the mutants at any cost. When the identity of the deceiver is finally revealed, the truth is so shocking that it threatens to destroy the surviving team members as they fight for their lives.
Keywords:
Product Info
UPC: 826663131451
Shipping Weight: 0.16/lbs (approx)
International Shipping: 1 item