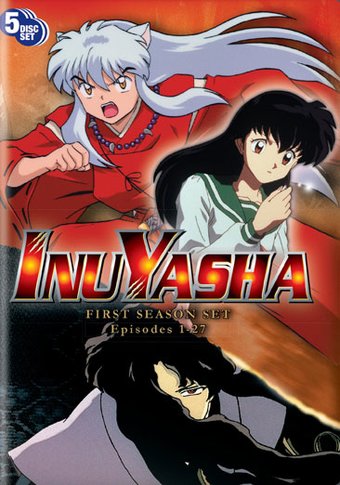 Price:
$

23

.50 + $3 additional shipping
List Price:
$24.98
You Save:
$1.48 (6% Off)
Available:
Usually ships in 2-4 business days
DVD Features:
Number of Discs: 5
Released: November 13, 2012
Originally Released: 2012
Label: Viz Media
Encoding: Region 1 (USA & Canada)
Entertainment Reviews:
Product Description:
The entire first season of the cult Anime hit INUYASHA is included on this release. The story involves a schoolchild, Kagome Higurashi, who is inadvertently transported 500 years into the past. Caught up in ancient medieval times, she meets InuYasha, a half-demon who is on a tireless quest to become a fully-fledged demon. To do this he must find the Shikon Jewel, an elusive ancient stone that causes Inu and friends to go into battle on a regular basis. Packed full of action, and rendered beautifully via some stunning animation, this is an absorbing tale of good against evil.
Keywords:
Similar Products
Formats:
Genres:
Product Info
UPC: 782009242390
Shipping Weight: 0.35/lbs (approx)
International Shipping: 5 items