Orders To Kill (Us Limited Edition) Bd / (Ltd Sub)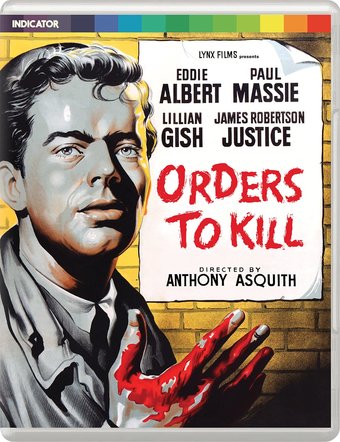 SUPER SAVINGS:
$

26

.80 Limited Time Only
List Price:
$34.99
You Save:
$8.19 (23% Off)
Available:
Usually ships in 2-4 business days
Blu-ray Disc Features:
Released: September 20, 2022
Originally Released: 1958
Label: Powerhouse
Encoding: Region [unknown]
Performers, Cast and Crew:
Entertainment Reviews:
Product Description:
The moral dilemma of a reluctant American spy is chronicled in this psychological drama. He becomes an agent after he, originally a pilot, is grounded during WW II. He is trained to assassinate a Paris lawyer suspected of colluding with the Nazis. During his rigorous training for the killing, the new spy begins to have doubts about his upcoming assignment; these doubts increase when he actually meets his prey as the spy is unsure that the lawyer is really guilty. Still he fulfills his grim duty. Later he learns that the lawyer was innocent.
Keywords:
Similar Products
Formats:
Genres:

Product Info
Sales Rank: 110,449
UPC: 843501039533
Shipping Weight: 0.30/lbs (approx)
International Shipping: 1 item