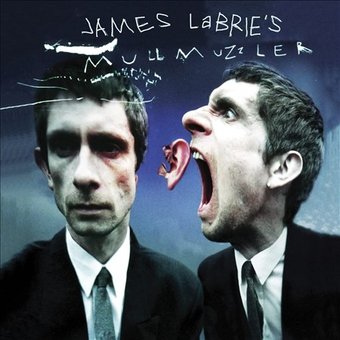 Price:
$

34

.80
List Price:
$36.98
You Save:
$2.18 (6% Off)
Out of Print:
Future availability is unknown
Format: Vinyl LP (2 Records)
Vinyl LP Details
Number of Records: 2
Released: July 29, 2022
Originally Released: 2022
Label: Magna Carta
Product Description:
Mullmuzzler: James LaBrie (vocals); Mike Keneally (guitar); Matt Guillory (piano, keyboards); Brian Beller (bass); Mike Mangini (drums).
Additional personnel: Trent Gardner (spoken vocals, trombone, keyboards, programming); Dave Townsend (guitar); Michael Stewart (alto saxophone, trumpet); Mark Shannon (fretted and fretless basses); Greg Critchley (drums).
Recorded at M.I. Studios, Los Angeles, California and Town Studios, Toronto, Canada.
Although it prominently features the guitar fireworks of former Frank Zappa axeman Mike Keneally, Mullmuzzler's Keep It to Yourself is unquestionably James LaBrie's showcase. Taking a leave from his day job as the lead singer of Dream Theater, LaBrie co-wrote most of the tracks here and had the most input concerning the album's direction. The lyrics are among his most personal to date, which helps atone for the songs' tendency to forego a sense of restraint, whether the music's tone is bombastic or sentimental. It's closer to classic '70s hard rock than Dream Theater's music, more along the lines of Queen or Rush, so fans will get a nice change of pace. ~ Steve Huey
Similar Products
Music Categories:
Product Info
UPC: 889466291319
Shipping Weight: 1.12/lbs (approx)
International Shipping: 2 items